Herbs from Albenga's RB Plant were present at Finale Ligure's Digital Fiction Festival, the first Italian festival dedicated to international television series.
Read our news to find out more about this fantastic experience!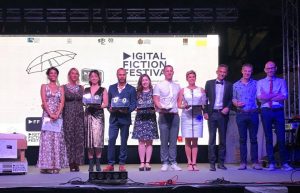 Following on from the Cannes Film Festival in May, our Albenga herbs have participated in another grand event: the Digital Fiction Festival (DFF), which was held in Finale Ligure from the 1st to the 4th of August.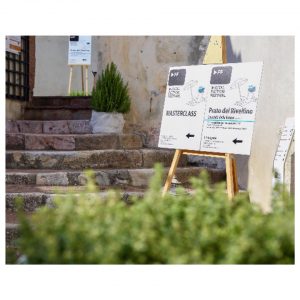 The DFF, the first Italian festival dedicated to international television series, was organised by the Genova Liguria Film Commission in a splendid location: the Castelfranco fortress.
Walter Iuzzolino, editor of Britain's Channel 4 and creator of the streaming service Walter Presents, took care of the artistic direction of this rich and fascinating event.
Within the ten television dramas proposed by Iuzzolino over the course of the festival's four evenings, five international series were selected by a technical committee composed of directors, authors and screenwriters.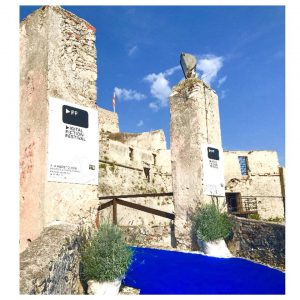 The winning entry was decided by a public vote and the awards for best director, artistic direction, male and female performance and screenwriter were awarded by the technical commission.
Within the festival's schedule, the DFF dedicated a section, "Liguria, Land of Fiction" to some Italian television series that were shot in Liguria and for which the public was treated to some exclusive trailers.
As well as the evening shows, the event witnessed an extensive series of meetings, masterclasses, musical experiences and exhibitions, all kicking off in the afternoon.
Our Albenga herbs made the Castelfranco fortress even more spectacular.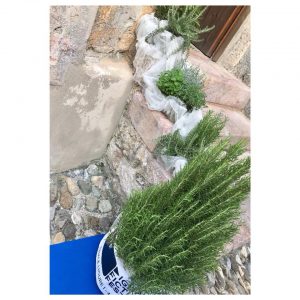 Our herbs were at hand throughout the entire event to embellish and give an extra touch of "Lugurianism" to this splendid location in Finale.
Do you want to know who won the first DFF in Finale Ligure?
The winning television drama, as decided by the public, was SPIN, a French political thriller with Grégory Fitoussi who was present for the festival's first evening.
SPIN also won the technical commission's award for Best Screenwriting. The prize for Best Artistic Direction, presented to the lead actor Bijorn Bengtsson, was awarded to THICKER THAN WATER, a Swedish family drama with a mysterious touch of noir. The award for Best Director went to DEUTSCHLAND 83, a German thriller.
Finally, the prizes for Best Male and Best Female Performances were won respectively by Simon Sears and Simone Spoladore, protagonists of RIDE UPON THE STORM, a Danish family drama and MAGNIFICA 70, a story of scandal, sex and political repression set in 1970's Brazil.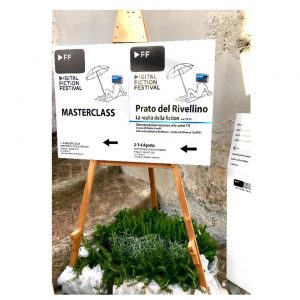 Once again, our Albenga herbs have been selected for an event related to the world of the cinema: they are increasingly assuming the role of … star!